The old saying is, "If you've got your health, you've got just about everything." But we know that, at one time or another, most all of us have had health concerns. Skyrocketing prices can place unprepared individuals and families in a precarious financial situation. Health insurance has become essentially a necessity in today's economy, and for those who don't get coverage through an employer, we can help solve this problem.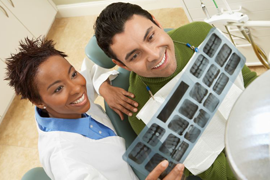 Did you know that more than 90% of all systemic diseases have oral manifestations? Vision problems affect roughly half of all Americans, and most people eventually require some sort of vision correction. While these needs aren't typically as expensive as some other areas of health care, it's nonetheless worthwhile to consider coverage for dental and vision needs. We have programs which can help!
Death creates all sorts of struggles for families; the last thing that grieving family members need is worry about their financial solvency. If you contribute significantly to the financial support of your family and loved ones, having life insurance sufficient to provide for their ongoing support is critical. Al's knowledge and compassion are valuable in helping individuals select the right coverage to ensure that their families are taken care of.
Other insurance products with which we can help include disability, critical illness or accident, and long-term care. Each of these can provide peace of mind to folks when confronted with different circumstances, and depending on the situation and station in life, it may be wise for an individual to consider getting coverage. One size doesn't fit all, and so we encourage you to speak with Al to find out how he can help.