Medicare Insurance Coverage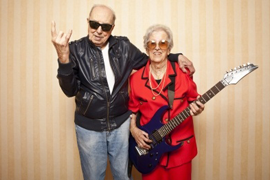 More and more people are choosing to work after they reach the age of 65. A lot of folks are not sure whether to enroll onto Medicare or not.
A person can enroll onto Medicare Part A when they turn 65 as it has no premiums.
If you work for a company that has 20 or more employees, the group plan will be primary and the employee does not need to enroll onto part B unless he/she chooses to do it. You can elect to enroll in Part B (medical) coverage and pay a monthly premium. The monthly premium starts at about $134 per month and can be higher based on your Modified Adjusted Gross Income (MAGI).
Medicare Parts A & B cover about 80% of the expenses, you should consider enrolling onto a Medicare Advantage plan or obtain Supplement plan and a drug plan to help you with the remaining 20% exposure.
We recommend that you seek the help of an independent insurance specialist to ensure that you are considering different options, as there many factors that could affect your selection.
Your Trusted Benefits Advisor
With us, we won't just give you the link, but we will be there to give a helping hand whenever you need it. Our Benefit Specialists can be reached by phone or email; our team consists only of true specialists whose education and skills were repeatedly tested, so we know how to find a proper specialist.